We are often asked why some of our products are sold out. From the customer's point of view, this may seem somewhat peculiar in a market economy. But there is a specific and important reason for this.
We work with small family businesses that lovingly make our alternative clothing at home or in a small community building. Some of our producers also belong to ethnic minorities of the Hmong, Lizu, Karen and Naga, who weave or embroider decorative elements in particular. These detailed processes take time. Errors can happen everywhere, but stress and time pressure in particular contribute to them.
Now you ask yourself, why not employ more people when the demand is there?
Admittedly, we have often asked ourselves the same question.
But there are two convincing reasons for this. On the one hand, people who are capable of this special craftsmanship are not to be found everywhere. On the other hand, we are in a seasonal business. Especially in summer we need more production capacities than in winter. If we employ more people in the summer, we cannot guarantee their jobs during winter. This would leave families with problems and challenges and employees could not rely on us. This is exactly what we avoid.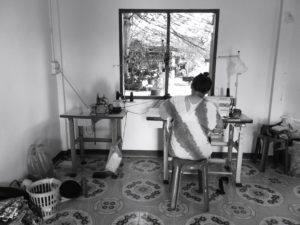 Our company currently consists of only eight employees, but we are not only responsible for these eight people and their families. No, also our suppliers, their employees, their families, even people who produce the fabrics depend to some extent on us. We also see our suppliers and their employees as our employees and virblatt family members for whom we are committed. That is why we focus on sustainable growth and identify ourselves with the Slow Fashion philosophy. Products manufactured with love, which give our customers pleasure for a long time.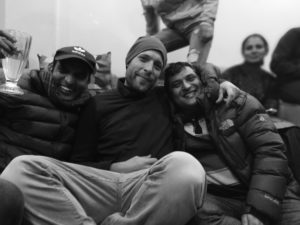 Instead of putting pressure on our friends and suppliers, we have decided to give you, our customers and friends, more insights into our production. In the future you will find a label on each of our products that will tell you more about the wonderful people who made the product. This will be rounded of by interviews and videos. You may be curious. In addition, we are now increasingly posting when products that are often in demand are available again. This way you as our companions are always up to date and can get a specific garment you wished for.
We are by no means perfect and do not know whether this is the right way. But we owe it to ourselves, our families, like-minded people and in principle all people who live together with us on this wonderful earth, to give everything and every day to make our business more sustainable.
think about it.
Andreas Reich | Production Management | virblatt GmbH